Small Animal Caging and Specialised Pet Products
A big thank you to my wonderful customers for the continual business you have supported me with over the years.
I am sorry to have to say but after over 25 years making pet cages (mainly chinchilla and degu) the wear and tear on my hands, shoulders etc. has beat me. As a result I have ceased making cages, trays and most related products as of the end of July 2017.
I will be amending my website so just the products I have in stock will be available and possibly some items I come across that may be suitable for sale.
I will continue with my ezi-filla pet drinking bottles and pet automatic water drinking systems and the limited range of feeds I stock. For a much larger range of pet feeds and supplies please visit the sites for our pet supplies warehouse 'Hopewells Pet and Animal Feeds Ltd'. This business I started in 1983 (almost 35 years ago now) and apart from our factory shop, the bulk these days is mail order to both UK and Europe (and many items are free delivery.)
We are still in the process of having a super new website built, but a limited amount of products are available on either:
2) Our ebay site http://stores.ebay.co.uk/Pet-and-Animal-Discount-Supplies here you will find super prices on many dog, wild bird, pond fish foods and much more.
Thank you again the your business you have given me, and the enjoyment I have had making your cages.
John
YOUR FIRST CHOICE IN THE UK FOR EZI-FILLA (water drinking containers)
Using various types of drinking valves, I make suitable drinking containers to suit, Rabbits, Guinea Pigs, Chinchillas, Degus, Rats, Hamsters, most small animals and birds.
Automatic water drinking systems supplied using specialist valves and nipple drinkers to suit most small animals and birds.
As I am a small business and many of my products are made to order, please e-mail to check availability and arrange a suitable delivery day.
Where possible I prefer e-mail or on-line orders - as I am not the easiest to catch by phone as I try to spend as much of my time in workshops and don't always hear the phone.
Products in stock can often be dispatched same day for orders placed BEFORE 10-00 am
Payment and Carriage
Payments can be made by Pay Pal. to info@johnhopewell.co.uk
OR card details taken by phone 01709 702000 (most Credit and Debit cards taken)
Orders paid by cheque will only be dispatched when funds have cleared.
If wishing to pay direct to bank (BACS) I will supply my bank details by request but please advise when paid by e-mail.
FOR CARRIAGE PRICES on LARGER CAGES or MULTIPLE CAGE PURCHASES. Please e-mail stating UK Post Code. Delivery of larger cages is by haulier and on a wood pallet.
Please see link below for further products available for different types of pets.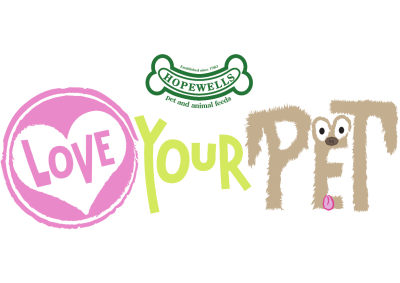 Hopewells Pet and Animal Feeds Limited supply a vast range of products catering for all your pet and animal needs, delivered next-day right to your door. Our website is expanding daily so please be sure to check regular and keep an eye on our dedicated small animal section promoting regular offers and deals. Also, if you're in the area please pop in to our shop.